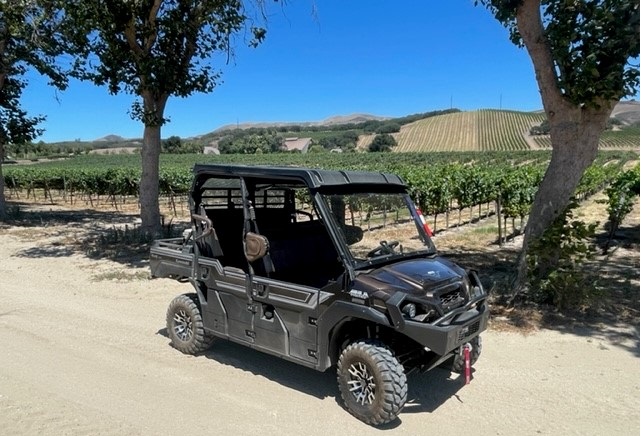 UTV Vineyard Tour
We invite our esteemed guests and Wine Club Members to join us on an exploration of the Foley Estate Rancho Santa Rosa East vineyard with an ultimate UTV vineyard tour experience. Join us for a remarkable, driven estate tour that begins with an overview of our over 25-year history of growing premier Pinot Noir and Chardonnay exclusively in the Sta. Rita Hills.
Your experience will conclude with a special tasting that will include exclusive Foley Estates wines.
By appointment only. Up to 4 guests. Must be 21+ years of age.
Wine & Cheese Pairing Dynamic
Have you ever wondered what cheese pairs best with which wine? You will ponder no longer when you and up to 6 guests join us in our private Reserve Room for an exploration into this classic matchup. We will taste through 4 Foley Estates wines perfectly paired with local, artisan cheeses from Cailloux Cheese Co. – matching intensity, weight, and acidity as well as identifying flavor points, like complementary vs. congruent flavors. You will leave having learned a few basic guidelines for your next cheese board and wine pairing matchmaking success.
By appointment only. Up to 6 guests. Must be 21+ years of age.
$75 per person
Foley Estate & Connoisseur Members receive 20% off
Partner Winery Members receive 10% off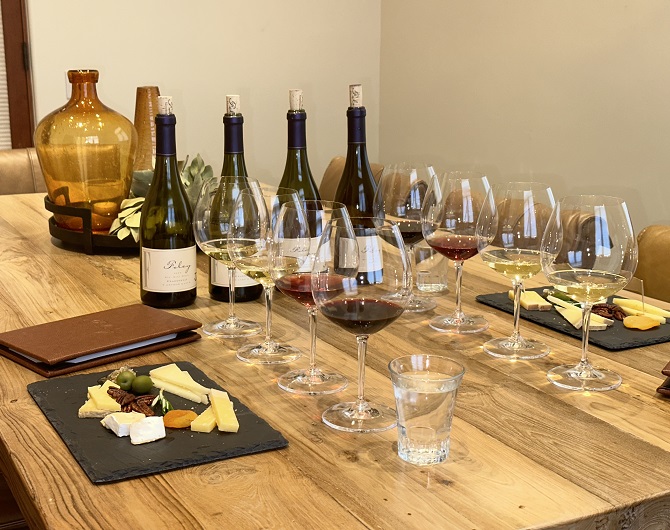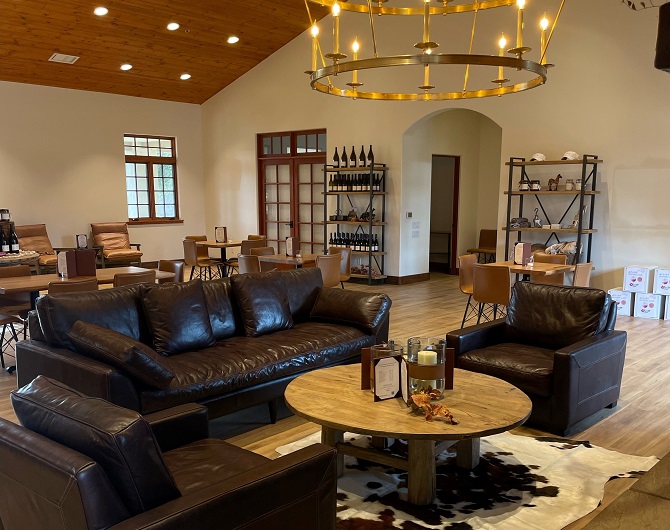 Our Tasting Room
We are excited to welcome you to Foley Estates for wine tasting experiences!
We have light food options available for purchase while wine tasting. Outside food is only permitted in our picnic area. Please contact us to reserve.
Open Thursday – Monday, 11am-5pm, preferably by reservation. Walk-ins are welcome – we will accommodate as space allows.
We are dog-friendly.
We can't wait to host you!