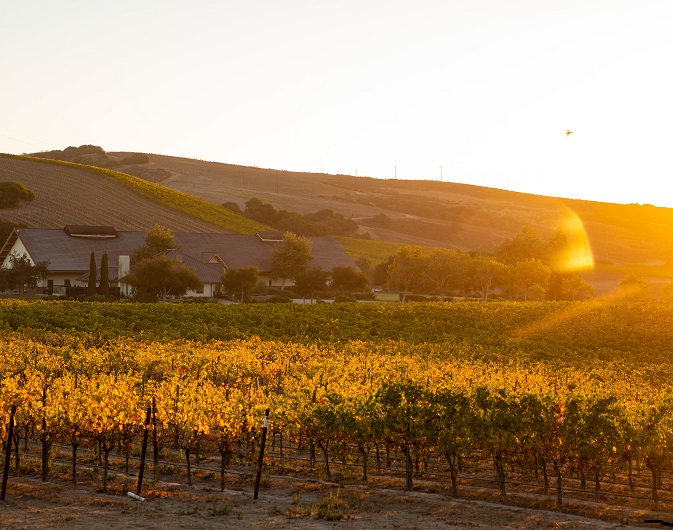 Foley Estates in Sta. Rita Hills, Santa Barbara County
Any visit to Sta. Rita Hills should include a visit to Foley Estates. Founded by Vintner Bill Foley in the late 1990s, the winery today totals 500 vineyard acres planted to primarily Chardonnay and Pinot Noir.
The excellent quality fruit that comes off this ranch can be attributed to strict winemaking protocols and the unique terroir of the vineyard sites. To guarantee the best possible fruit, the viticulture and winemaking teams have developed a unique micro-farming program. This complex process involves the mapping of soils and topography down to the smallest increment using soil pits and aerial photography.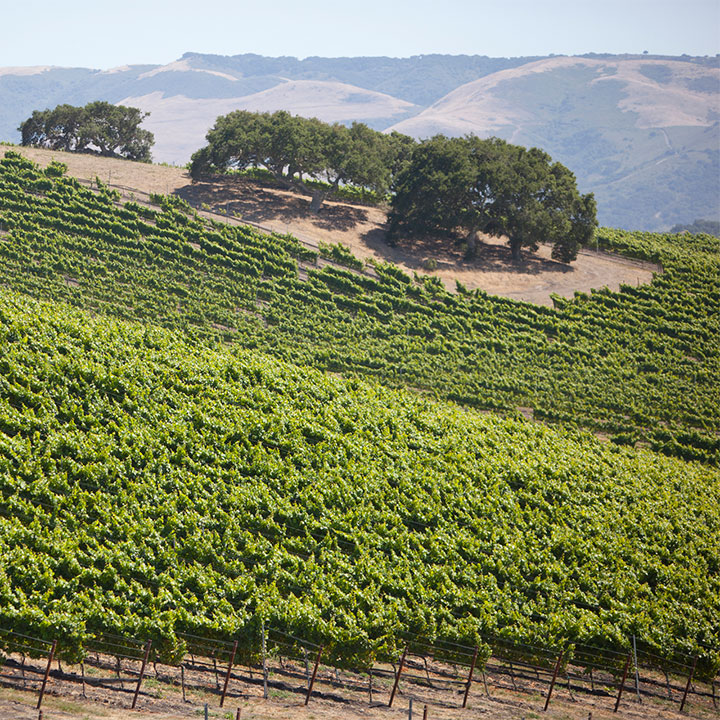 Established in 2001, the Sta. Rita Hills AVA is a unique, ultra-cool climate growing area located in the western-most section of the Santa Ynez Valley in Santa Barbara County. Situated at the foot of Point Conception with the Purisima Mountains to the north and the Santa Rosa Mountains to the south, the mountains form the most significant western running corridor into the Pacific Ocean from Alaska to Chile.
The AVA benefits from brisk daily ocean breezes and early forming, late dissipating maritime fog which blankets the vineyards and makes the Sta. Rita Hills one of the coolest growing regions in the world. The soil types are varied, with marine sand, loam, clay and limestone widely found. Elevations range from virtual sea level to 1,800 feet.
The area is semi-arid, with average rainfall of 13 inches annually. Almost all rainfall comes between the months of December and May. This permits vintners the opportunity to allow fruit extended "hang time", without the menace of fall rains that afflict other Pinot Noir and Chardonnay growing regions. The extreme nature of the Sta. Rita Hills, in particular, the cold, windy climate, leads to the low yields that create Pinot Noirs of great density in color, and overall intense flavor characteristics in all wines.
Experience Foley Estates
---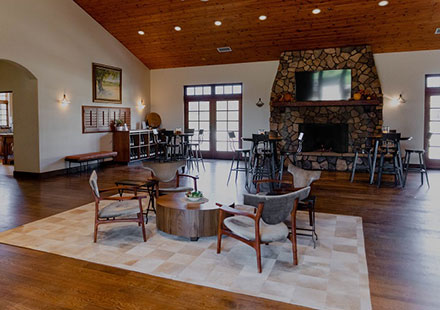 Plan a Vist to Foley Estates
Located in the prestigious Sta. Rita Hills appellation, Foley's beautiful Rancho Santa Rosa property in California's Central Coast is home to a 3,500 square-foot tasting room and event center.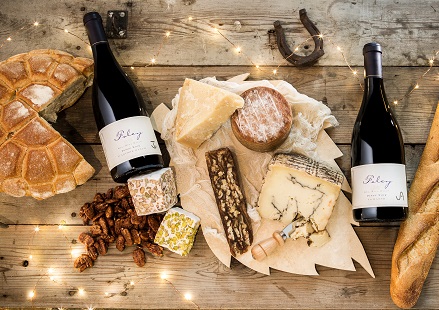 Foley Estate Events
Join us at one of our upcoming events either at the winery or in the area, we'd love to see you!
UTV Vineyard Tour
Join us on an exploration of our vineyards with the ultimate UTV vineyard tour experience. Your tour begins with an overview of our over 25 year history and concludes with a special tasting of our exclusive wines accompanied by a locally sourced cheese and charcuterie board.