Rancho Santa Rosa
Foley Estates is the fruition of Vintner Bill Foley's dream to produce world class Chardonnay and Pinot Noir near his Santa Barbara home.
In 1998, Bill set out to find the proper location for his vineyard and winery. Using topographical maps, soil research and climatic data, he scoured the region to find the appropriate site for the cultivation of Pinot Noir and Chardonnay. After much research, Bill discovered the perfect property – Rancho Santa Rosa. A historic parcel located in the Sta. Rita Hills AVA of the Santa Ynez Valley, Rancho Santa Rosa had formerly been a thoroughbred horse ranch. The property had the steep, south facing hillsides and the limestone soils that are the "holy grail" to Pinot Noir and Chardonnay vintners. Bill quickly set to establishing 230 acres of vineyard on the 460-acre property. The vineyard was subdivided into 59 micro-blocks to be farmed, harvested and vinified separately. Pinot Noir was situated in the highest reaches of the ranch, with elevations to 1,000 feet. The Chardonnay was planted on the rolling hills surrounding the winery. There were also eight acres of Syrah planted on the western corridor. A variety of soil types matched to appropriate rootstocks, and a broad array of clonal selections gave the winemaking team the opportunity to make wines of great diversity and character.
The handsome stables on the property were laboriously converted into the existing winery. Tremendous detail went into planning a modern winery while honoring age old winemaking tradition, and maintaining the rural beauty of the ranch. The 2002 vintage marked the inaugural release of Foley Estates Rancho Santa Rosa wines.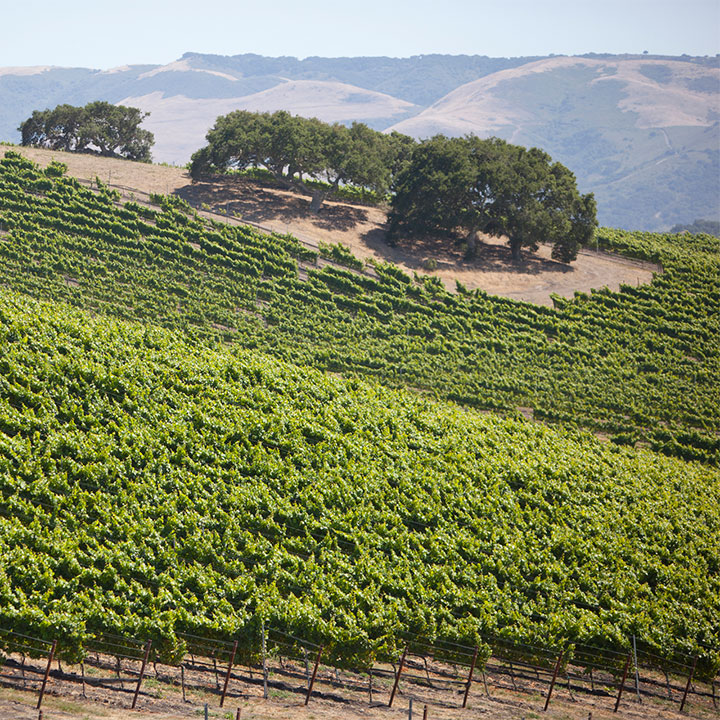 Rancho Las Hermanas
Rancho Las Hermanas covers a total of 213 planted acres on a 569 acre parcel in the Sta. Rita Hills AVA. It is comprised of two separate vineyards, named after Bill Foley's two daughters: Lindsay's Vineyard, planted to red varietals and Courtney's Vineyard, planted to white varietals.
Originally planted by Fess Parker Winery and known as Ashley's Vineyard, the property is the westernmost in the Sta. Rita Hills AVA and benefits from the cooling influence of the Pacific Ocean. The vineyard is planted on over six different soil types, all of marine origin. The various soil types and slope exposures create ideal microclimates for each varietal to express their full potential.